kindred spirit
Looking over some recent images it occurs to me that I have made more photographs of one person in the last year than any other person I know. Without being too sappy I just want to say thank you for indulging me every time I point a lens in your direction. It is probably therapy for me to do so and you are certainly a fun subject. I notice that all of the images I have of you are some of the more honest depictions of the process that was going on when they were created. That is my bullshit way of saying that when I look through images and come across yours I remember exactly where we were and what we were doing when I shot you. Atleast when the Alzheimers comes to haunt me I will remember my best friend and so many wonderful days spent with the warm sunshine on our faces. It makes me smile even now when I have a rough moment in my day.
Thank you again for being a true friend.
I can not say enough how much I truly appreciate it.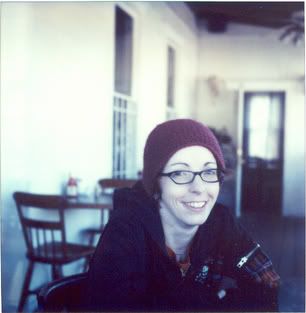 image created with Polaroid SX-70